I can be reached by phone… on Niteflirt.com

♥About~♥~Me♥
Name: Envy
Age: 33
Sign: Cancer
Height: 5'4
Weight: 126 lbs.
Hair Color: Blonde
Eye Color: Hazel
Measurements:36DD-27-32/fully shaved
Location: USA HOTTIE
Spoil me! with either Tributes , Amazon gift cards , Victoria Secrets gift cards…
or…. send something to my po box

Louisville, Kentucky 40241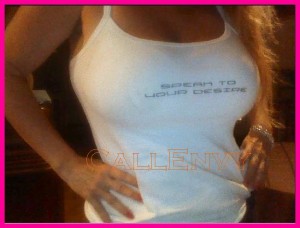 I always introduce myself,and say hello.
I ask how the caller's day is.
I then tell them to lean back and relax.
I let them know, I am about to make their day even better!
• What are good icebreakers?
If a caller is shy, I just start talking ( can talk for hours! lol )
I tell him how horny I am.
I mention, how they must be very horny or they wouldnt be calling so
I tell them to start stroking their cock for me… mmmmm
I always remind him , I am glad that he called me.
• What do Flirts like to hear?
I like to hear whats on a callers mind, I dont like being a mind reader.
I like to know what has them all worked up , so we can go in that direction.
I also love when a caller calls to tell me he is jack off to me

to my photos , videos and cam when avaliable.
• Any other phone-sex tips?
Find a nice quiet place, lean back and let your mind escape in a wonderful fantasy role play or some great mutual masturbation.
Whatever your fetish or kink is just have fun because thats what phone sex is all about!
*one last tip… the call doesnt have to be about phone~sex
It can just be to say hello, to tell me whats on your mind and if you need to…. "vent"!
Because, I am also a great listener

and your secrets are safe with me!